WSEAS Post Conference Report, November 2006, Venice, Italy !!!NEW!!! Prof. Victor-Emil Neagoe, Polytechnic University of Bucharest, Romania

Co-organized by the WSEAS European Office and WSEAS Chapter in Italy, WSEAS Chapter in France and WSEAS Chapter in Slovenia

We would like to thank each of you for the really great WSEAS Congress in Venice (Venezia).
The General Chairman of the Conferences, Prof. Antonella Cecchi underlined in her introductory speech:

"Living in a fast technologically growing world, it is becoming more and more difficult trying to follow the development of new technologies, new ideas and new mathematical/computerized methods.

WSEAS, a pioneer scientific organization, has been always on the front line of scientific research and will continue by providing constantly the highest technical briefing as well as limitless opportunities of participation in research courses to its members and friends.

WSEAS has nothing to feel disadvantageous compared with any international scientific organization since its worldwide recognition is established".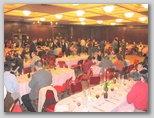 These Conferences were superb with 13 PLENARY SPEECHES, GREAT PARTICIPATION (over than the anticipated- more than 450 colleagues passed from the Secretariat Desk). Except the usual conference material, this time, an additional Gift was given to the authors on Sunday, November 19. The gift was an additional CD-ROM with the Proceedings from previous WSEAS MultiConference. 15 people helped in the Secretariat which was open 4 days as follows:
Sunday (November 19): 08:00 - 20:00
Monday (November 20): 08:00 - 20:00
Tuesday (November 21): 08:00 - 24:00 (Banquet: 21:00)
Wednesday (November 22): : 08:00 - 20:00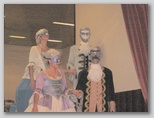 During the Banquet, we had the pleasure to enjoy a typical Venezian Show called "Lezioni di Minuetto" tha the Organizers arranged specially for the WSEAS attendees. During this banquet, the participants were taught the so-called Minuet lessons: A group of professional dancers in period costume and a Master of Ceremonies will give a demonstration of the dances typical of Venetian parties during the 18th century and later involved the guests, teaching them the fundamental steps to the notes of Boccherini's famous Minuet. After that, each of our participants danced with the artists in a wonderful unforgettable night of November 21. The live Orchestra played also modern music and also classic for the minuet. The Banquet was really superb with 40 different plates and local delicacies (November 21, 2005). The genuine Venetian artists took us back using their magic "machine of time" to the 14th and 15th century using music, dance and dressing from the Dogis' Era ( Dogis were the Leaders the of the Venezian Empire which was a Naval Empire that controlled almost all the mediterranean sea with the Venice as its Center).

Therefore these important WSEAS events passed in the brilliant history of our society:

Venice, Italy, November 20-22, 2006

* 4th WSEAS Int. Conf. on ENVIRONMENT, ECOSYSTEMS and DEVELOPMENT (EED'06)

* 2nd WSEAS Int. Conf. on APPLIED and THEORETICAL MECHANICS (MECHANICS '06)
(former name of the conference: MECHANICS and MECHATRONICS, Udine, Italy, March 25-27, 2004)


Venice, Italy, November 20-22, 2006

* 5th WSEAS Int.Conf. on E-ACTIVITIES (E-Learning, E-Communities, E-Commerce, E-Management, E-Marketing, E-Governance, Tele-Working) (E-ACTIVITIES '06)

* 5th WSEAS Int.Conf. on INFORMATION SECURITY and PRIVACY (ISP '06)

* 5th WSEAS Int.Conf. on COMPUTATIONAL INTELLIGENCE, MAN-MACHINE SYSTEMS and CYBERNETICS (CIMMACS '06)

* 4th WSEAS Int. Conf. on APPLIED ELECTROMAGNETICS, WIRELESS and OPTICAL COMMUNICATIONS (ELECTROSCIENCE '06)

Conference Statistics:
Submitted papers: 623
Accepted papers: 378
Click a picture to see a larger view-->



---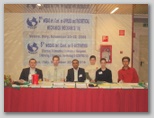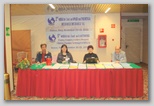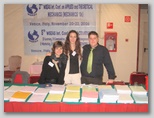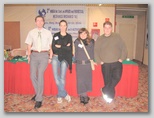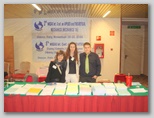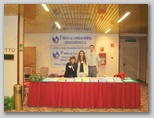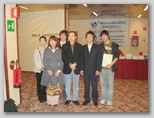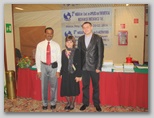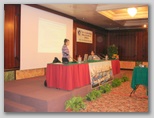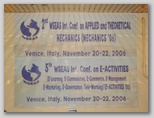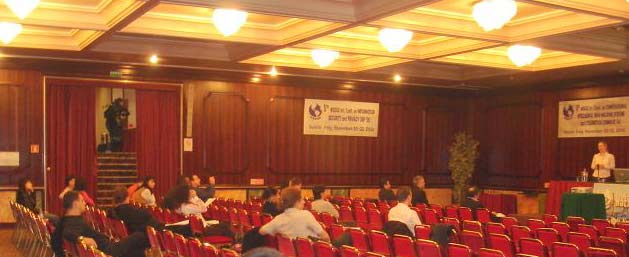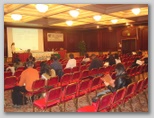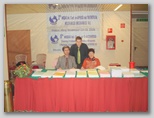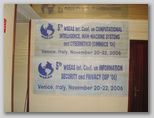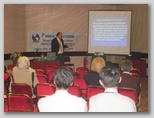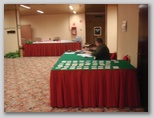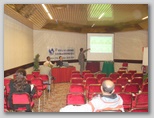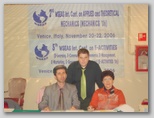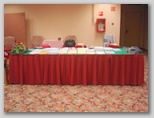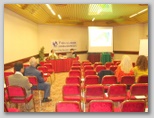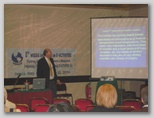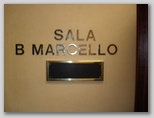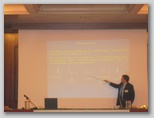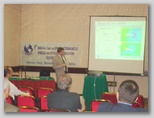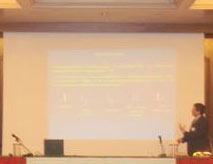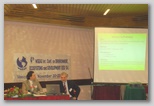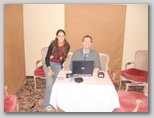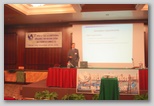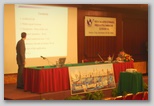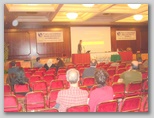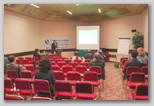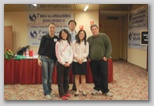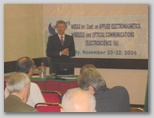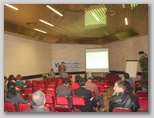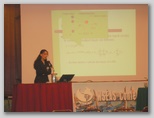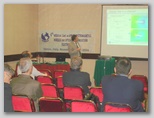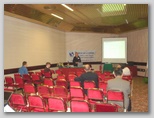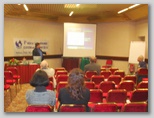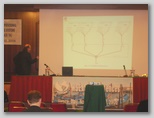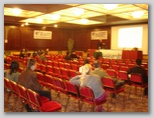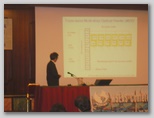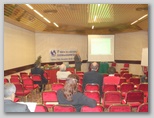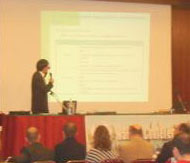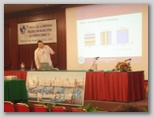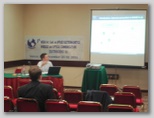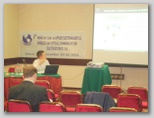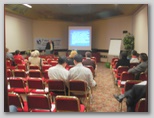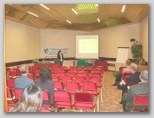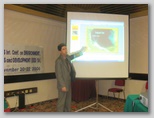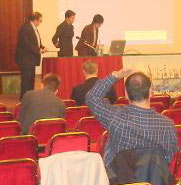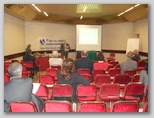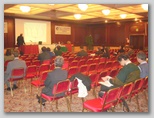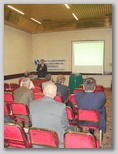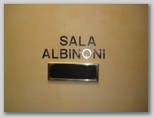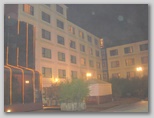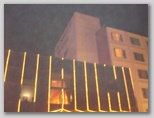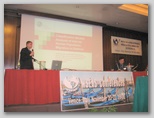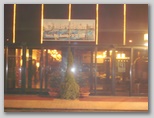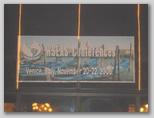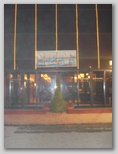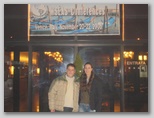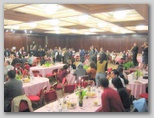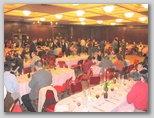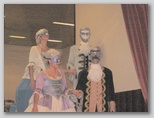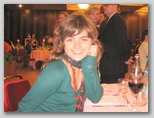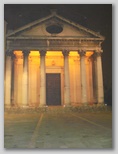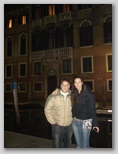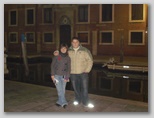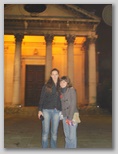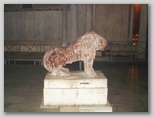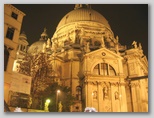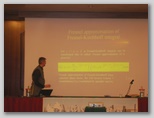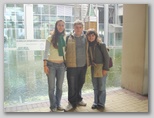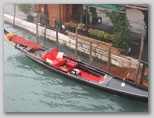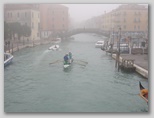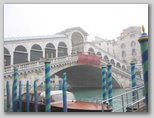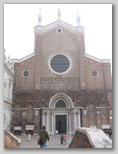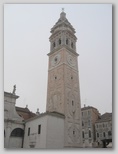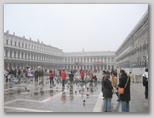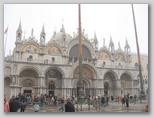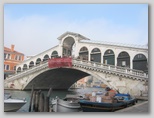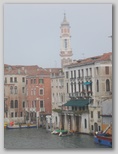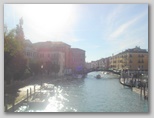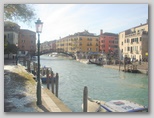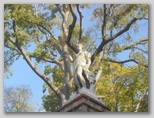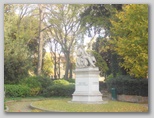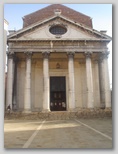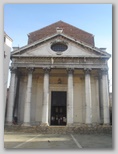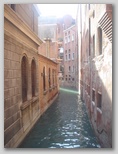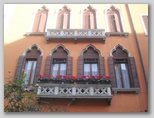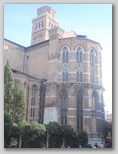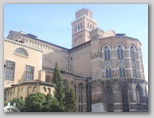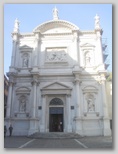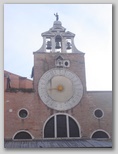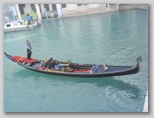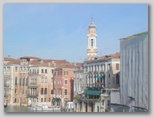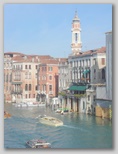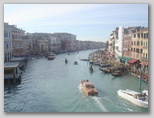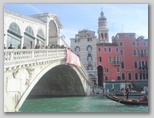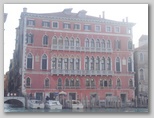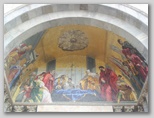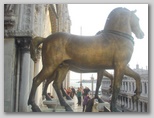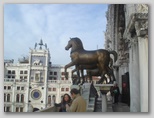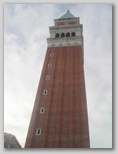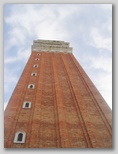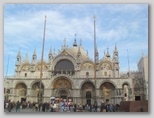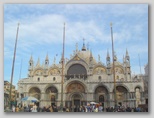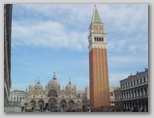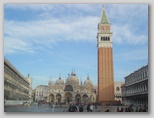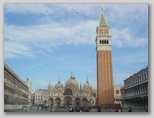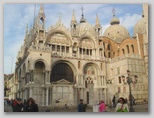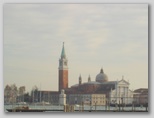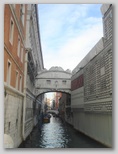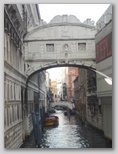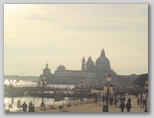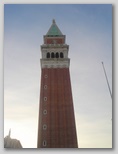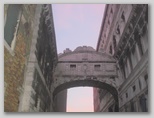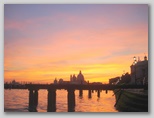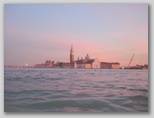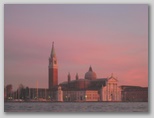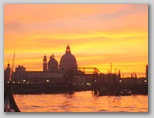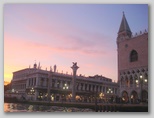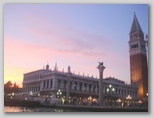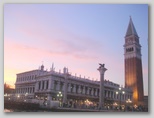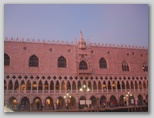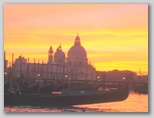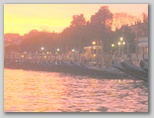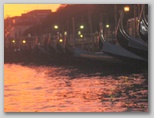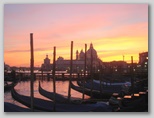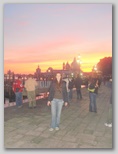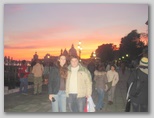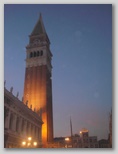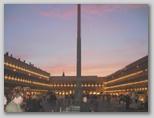 .: Location: About Venice (Venezia):
Venice: Venice really needs no introduction. The watery city, home to gondoliers in stripey jerseys singing in front of the Bridge of Sighs, has been a fabled holiday destination for centuries. Anyone who is anyone has visited Venice, has marvelled at St Mark's Square and explore the city's maze of canals (or, in Byron's case, swum in them). In these days of budget airlines, however, Venice really is open to anyone
The first human settlements on the Venice Lagoon islands date back to the 5th and 6th centuries, when the inhabitants from the mainland came to this semi-swamp area to escape the barbaric invasions that followed the fall of the Roman Empire. The populations coming from mainland Venice settled in the lagoon, fighting as hard as they could to survive: little by little this group of pieces of land surrounded by water took on the semblance of a real town, a town that was so unique and special that it would become the only one of its kind in the world. The new inhabitants built several rafts of various sizes, supported by strong wooden poles that were fixed to the underside. The rafts were connected to each other with wooden walkways and houses, buildings and monuments were then built on them. When Venice had a big enough population to begin to deserve the title of city, it was then annexed to the Byzantine Empire, while maintaining its own independence. In 697, Venice elected its first Doge, giving life to a new government: the Dogado (Maritime Empire). However, the event that finally made Venice's name in the world took place in 828, when two enterprising Venetian merchants stole the Apostle Mark's body from Alessandria in Egypt, and secretly transported it to Venice. A huge church, consecrated in 1094, was built to house the remains of the Saint, who then became the patron saint of the city: the Basilica of San Marco.

Since the very beginning, Venice showed strong inclinations towards trade. This increased to the point that at the end of the 11th century, the city set up close trading connections with Byzantium. This was the start of the Republic of Venice, which was finally consecrated in 1202 through the 4th crusade that saw the conquering of Byzantium and then the islands in the Aegean and Ionian Seas. The eastern city was sacked and the booty was taken to Venice, where it was used to decorate churches and palaces. The four bronze horses that still adorn the main facade of the Basilica of San Marco were also part of that booty. After the 4th crusade, Venice gained a strong political role due to the fact that it now controlled a large part of the Mediterranean and it also increased its military power and its trading. The city's historical rivalry with Genoa exploded under the form of four wars that were fought one after the other until a truce was finally agreed at the end of 1381, when Venice beat Genoa in the famous Battle of Chioggia (1380). Venice then realized that it was necessary for the city to have bases on the mainland too and began to expand towards Padua, Vicenza, Verona, Brescia and Bergamo. Venice's prestige grew at the same rate as the increase in the land it controlled and was thus given the name of Serenissima. However, danger was round the corner: the Serenissima was so busy expanding on the mainland that it did not realize that the Turks' power was expanding rapidly, to the point where they took over Constantinople (Byzantium) and some cities on the Greek and Albanian coastlines.

The League of Cambrai was founded in 1508: this was a sort of coalition against Venice which most of the European powers joined. Venice managed to maintain some of its land after seven years of war, but it lost its control over the Mediterranean. In the 17th century, the Serenissima had to give up Crete, one of its historical lands and the whole of the Peloponnesus area to the Turkish Empire. In the period that followed, Venice's political power was seriously damaged but there was a considerable increase of the arts and literature in the city, which gave rise to the creation of works of art by Tiepolo, Pietro Longhi and Canova and to theatre plays by Carlo Goldoni.

In 1797, Napoleone Bonaparte conquered Venice, and sacked the whole area, just as he did in the rest of the country. A short while later the Emperor handed over the city to Austria, a ruler that was never accepted by the Venetians: in 1848, the Austrians were run out of the city by a group led by Daniele Manin, and the second Republic of Venice was proclaimed. This new republic did not last for long, however, as Venice was annexed to the new Kingdom of Italy in 1866.
Reference and More Information: See also the WSEAS Conferences in Venice within 2007 as well as http://www.venetia.it www.venice.world-guides.com



.:Scientific Part
Review Process: Each paper was reviewed at least by 2 independent reviewers. The WSEAS Secretariat sent each paper to 4 reviewers. Some papers received reviews from 4 different referees. The WSEAS Secretariat forwarded these comments by personalized emails to the responsible for the correspondence author. The full list of the reviewers will be available in the web page: http://www.worldses.org/reviewers.htm

Only authors of those papers, which are found to have very positive response from 2 referees and which are modified sufficiently to take into account all the comments of (at least 2) referees of the conference are invited to send an extended version in the WSEAS Journals (WSEAS Transactions).

WSEAS sent a full report of the whole review process and the whole correspondence to the following international indexes that have recognized officially the Validity and the Reputation of the WSEAS Conferences: (see also: www.worldses.org/indexes )

Best Student Papers:
The Organizing Committee received the forms that the Session Chairmen filled in after the end of their Sessions and after additional evaluation and discussion decided the following.
The Criteria were
a) originality and scientific impact
b) good presentation
c) paper presented by a student
Papers where the student is author with his supervisor have also priority (two authors)

Conference: ISP
Won by: Miss Dagmara Spiewak
Title: Trusting the Trust-Model in mobile wireless ad-hoc network settings
Authors: Dagmara Spiewak, Thomas Engel

Conference: EED
Won by: Mr. Stefan Koenig
Title: Planning Alternatives for biomass production by a Strategic Cost Analysis of biomass resources
Authors: Stefan Konig, Juergen Sachau

Conference: CIMMACS
Won by: Mr. Roman Klinger
Title: Evolutionary Composition of Music with Learned Melody Evaluation
Authors: Roman Klinger, Gunter Rudolph

Conference: E-ACTIVITIES
Won by: Mr. Antonio Miguel Seoane Pardo
Title: Looking for the excellence in eLearning initiatives. Methodology and training of tutoring online
Authors: Antonio M. Seoane-Pardo, Francisco J. Garcia-Penalvo

Conference: MECHANICS
Won by: Mr. Ramin Rahmani
Title: Different aspects of geometrical optimization for compact heat exchangers
Authors: Ramin Rahmani, Ahad Ramezanpour, Iraj Mirzaee, Hassan Shirvani

Conference: ELECTROSCIENCE
Won by: Miss Marketa Smejkalova Mazalkova
Title: The premises of laser inter-satellite communication system
Authors: Marketa Smejkalova Mazalkova


Indexes:
PROCEEDINGS: The Proceedings related to the Conference are covered by:
1. ISI (ISINET)
2. INSPEC (IET, former IEE)
3. CSA (Cambridge Scientific Abstracts)
4. ELSEVIER and Elsevier Bibliographic Database
5. ZENTRALBLATT
6. ULRICH
7. MATHSCINET of AMS (American Mathematical Society)
8. MATHEMATICAL REVIEWS of AMS (American Mathematical Society)
9. Directory of Published Proceedings
10. Computer Science Bibliography Administrator
11. American Chemical Society and its Index: Chemical Abstracts Service
12. European Library in Paris (France)
13. DEST Database (Australia)
14. Engineering Information
15. SCOPUS
16. EBSCO
17. EMBASE
18. Compendex (CPX)
19. GEOBASE
20. BIOBASE
21. BIOTECHNOBASE
22. FLUIDEX
23. OceanBase
24. BEILSTEIN Abstracts
25. World Textiles
26. MEDLINE
27. British Library
28. National Library of Greece
29. German National Library of Science and Technology
30. IARAS Index

JOURNALS:
The authors of the best papers will be invited to send extended versions of their papers to various international reputable journals. However, these papers must be of high-quality (break-through work).These journals are covered by:
1. ISI through the INSPEC (IEE)
2. INSPEC (IET, former IEE)
3. CSA (Cambridge Scientific Abstracts)
4. ELSEVIER and Elsevier Bibliographic Database
5. ZENTRALBLATT
6. MATHSCINET of AMS (American Mathematical Society)
7. ULRICH
8. MATHEMATICAL REVIEWS of AMS (American Mathematical Society)
9. Computer Science Bibliography Administrator
10. British Library
11. American Chemical Society and its Index: Chemical Abstracts Service
12. European Library in Paris (France)
13. DEST Database (Australia)
14. Swets Information Services
15. Engineering Information
16. SCOPUS
17. EBSCO
18. EMBASE
19. Compendex (CPX)
20. Geobase
21. BIOBASE
22. BIOTECHNOBASE
23. FLUIDEX
24. OceanBase
25. BEILSTEIN Abstracts
26. World Textiles
27. MEDLINE
28. Mayersche
29. Index of Information Systems Journals
30. National Library of Greece
31. IARAS Index

Plenary Speakers: